Saturday
5:30 pm
Sunday
7:00 am (Spanish)
9:00 am, 11:30 am
1:30 pm (Spanish)
4:30 pm
Professional Nursery available at 9:00 am Mass. Changes to this schedule are posted on Incarnation facebook page.
Holy Days
12:15 pm & 5:30 pm in English
7:30 pm in Spanish
Weekdays
12:15 pm Monday through Friday in English
7:30 pm Friday in Spanish
We encourage you to consult the current bulletin each week to verify where and when Daily Mass will be held. Thank you.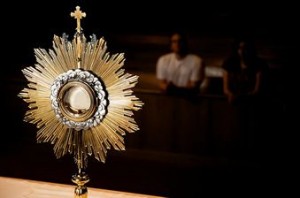 Adoration of the Blessed Sacrament
Thursday
1:00 – 8:00 pm
Friday
8:00 – 9:00 pm