Begin Your Inquiry into the Catholic Church Here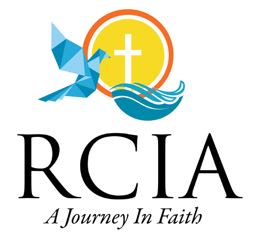 Welcome!
We encourage you to learn more about our faith in whatever ways are most comfortable for you, and we welcome you and stand ready to answer any questions you may have. Throughout the year we welcome those who are considering beginning the process of initiation, to inquire.
The Roman Catholic Church
Thank you for your interest in the Catholic Church, which was founded by Jesus Christ and is based on Sacred Scripture (the Bible) and Sacred Tradition (truths that have been handed down through the ages). There are many ways to learn more about the Catholic Church.
Talk to Us
If you live in the Charlottesville area, we welcome you to call our office at (434) 973-4381 and make an appointment to talk to a priest or deacon. If you would prefer to talk with a member of our staff, we can arrange for that too.
Worship with Us
Everyone is also welcome to attend our Sunday Liturgies (Masses). You can just observe or you can participate as fully as you like, the only exception being that those who are not in full communion with the Catholic Church are not permitted to receive the Holy Eucharist (the Body and Blood of Christ under the appearance of bread and wine).
Use the Internet
If you would rather explore the Catholic faith on the Internet before you talk to someone in person, we recommend that you look at authentically Catholic sources for your information. We have compiled a list of various Catholic web sites as a good place to start.
Begin the Process of Joining
If you've already given some thought to becoming Catholic and you want to learn more about the process, please read the information below entitled: The Rite of Christian Initiation of Adults (RCIA). It will give you an idea of what's involved.
Catechumen, the unbaptized, (welcomed all year long) will be guided through formation that includes participation in adult faith formation programs (Fall cycle beginning September of 2020) that explore the role God has in their life through thought provoking discussion and weekly organized study of the faith. This exploration is a journey at the pace of each person, based on prior formation and spiritual readiness and a calendar will be tailored to the individual's needs.
Candidates, baptized christians (welcomed all year long) are invited to explore their faith, through adult faith formation programs (Fall cycle beginning September of 2020) offered to the parish and should attend organized study designed to further prior preparations. You can view the calendar for 2020-2021 here.
If you are interested in coming into full communion with the Church through the Rite of Christian Initiation for Adults (RCIA), please contact Erica (434) 973-4381.
Questions? Contact Erica for more information.
The Rite of Christian Initiation of Adults (RCIA)
The Rite of Christian Initiation of Adults (RCIA) is the process by which adults learn more about the Catholic faith leading to being received into full communion with the Roman Catholic Church. The process varies depending on prior faith formation. Baptized Christians who have been active in faith formation of some type participate in a series of sessions designed to deepen their understanding of what it means to be Roman Catholic, leading to the Rite of Reception, which welcomes the adult Christian into full communion with the Catholic Church at a Sunday Mass. This process is tailored to match the individual needs of each participant and will usually last about 12 weeks but may be longer or shorter depending on individual circumstances. You can view the calendar for 2020-2021 here.
Unbaptized seekers who are inquiring about becoming Christian and entering the Catholic Church will have the opportunity to study the faith over the course of several months. The process is gradual and is marked by rituals celebrated throughout the liturgical year. It is a period of spiritual formation, prayer, and education. It is designed to accommodate those who have never been baptized (catechumens) and may include those who were previously baptized (candidates) but received little/no faith formation, or who may have been inactive in their faith for a long period of time.
For those inquirers who decide to continue on their faith journey, sponsors are determined, and the catechumens and candidates are formally welcomed in a liturgical rite that occurs during a Sunday Mass near the beginning of Advent (the period before the Christmas season). From that point forward until the Sunday before Easter, candidates attend the entire Mass and catechumens attend the first part of Sunday Mass (the Liturgy of the Word) and then join catechists (teachers) who discuss with them the Scripture readings used at the Mass for that Sunday*.
The formation process continues with some liturgical rites that occur during Lent (the 40 days before Easter) for those who still want to join the Catholic Church. At the Easter Vigil (the Saturday night before Easter Sunday), catechumens are baptized and during the Easter season Candidates are formally received into the Church. Instruction continues on Sundays until Pentecost (usually near the end of May)*.
We pray that you will be blessed with knowledge and wisdom as you use this information, and we welcome your comments and inquiries. Please feel free to make use of any of the contact links on the Incarnation Website.
*Note: RCIA gatherings/program elements currently take place via virtual meeting spaces, consistent with current COVID-19 protocol (March 2020). In-person meetings may be scheduled on a case by case basis.