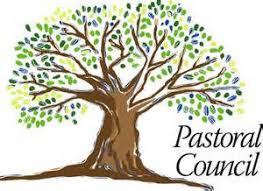 The Pastoral Council is asking for your prayers that our upcoming work will be infused with the Wisdom of the Holy Spirit.
In particular, members of Incarnation's Finance Council, Pastoral Council and Staff will have their annual retreat the weekend of Sept. 22/23.  We begin each new council year this way, with the clergy and lay leaders of Incarnation focusing together on:
Sacred Scripture
Prayer and
Church teachings
With these as our foundation, we discuss and work to resolve some of the major issues facing our parish. At last year's Retreat those issues included our:
Long term financial stability
Maintaining and increasing our parish membership
Increasing the connections between our Anglo and Latino parishioners
The work we began on these three issues continued throughout the year. We made progress on each of them although more work is needed.
This year's retreat will focus on the Gospel of Mark from which our Gospel readings will come in calendar year 2018. We will spend considerable time on the question Jesus asked his disciples: "Who do people say I am?"
We will consider how this question applies to us individually and to our Church of the Incarnation family here in Charlottesville.  
We thank you for your prayers and we look forward to sharing the results of our retreat with you.
Thank you.
Members:
2017 Meeting Agendas:
Pastoral_Council__Agenda_02-07-2018.for publication
Pastoral_Council__Agenda_12-19-2017
Pastoral_Council__Agenda_11-21-2017
Pastoral_Council__Agenda_10-10-2017
Pastoral_Council__Agenda_9-12-2017
Pastoral_Council__Agenda_8-8-2017
Pastoral_Council__Agenda_6-6-2017
2017 Meeting Minutes:
Pastoral Council Minutes.03.13.18
Pastoral Council Minutes.02.07.18
Pastoral Council Minutes.01.10.18
Pastoral Council Minutes.11.21.17