If you would like more resources, the Diocese of Richmond has a page on the coronavirus, and the Center for Disease Control gives guidelines on how to remain healthy.
Blood Pressure screenings provided once a month after the 1:30 PM Mass.  Normally, they begin around 2:45 pm in the conference room.  Providers are bilingual, and associated with the Latino Health Initiative at UVA
Perinatal hospice or palliative care is a program for families whose babies are diagnosed during pregnancy with a life limiting condition. If you or someone you know has received this devastating news, there are people who can help you through this difficult time. For information you can call Ann Kashatus, RNC at 704-281-6998.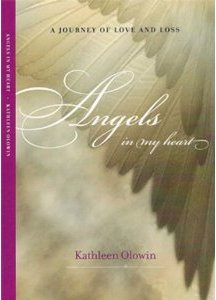 Parishioner, Kathleen Olowin is the author of Angels In My Heart a book which offers support for parents grieving loss through miscarriage. She is also available for support for bereaved parents in the parish who have lost an infant through miscarriage/stillbirth/neonatal death. Kathleen may be reached at 434-975-3605.
Website for Angels in My Heart
New Resources for Advances Directives for Catholics from Diocese of Richmond, to assist with end of life issues:
Presentations
Retreat for Caregivers — Presentation by Donna Authers
Handouts: Fear Not Scriptures, What Can I Do To Help?, The Seven Fears of Dying, The Prayer of Abandonment
Hospice
Did you miss the great presentation about Hospice with Dr. James Avery — the Executive Director of Hospice of the Piedmont?
Thanks to Tom Strassburg the presentation was video taped for you to view now:
---
Addiction Resource – Drug & Alcohol Rehabilitation
Good article about Christian Healing from Church Health
Flu information Virginia Department of Health website: http://www.vdh.virginia.gov/epidemiology/flu/
Hospice of the Piedmont website
Health & Holiness Podcast (SQPN – Father Roderick Vonhogen)
Hearing Loop
For those who have experienced difficulty hearing what is said at Mass, we have installed a hearing loop in two sections of our worship center.  You can ask our ushers about their locations and if you have any questions, please call parishioner Ray Haas at 978-4087.
Website about Hearing Loop technology