IMPORTANT UPDATE:
All Masses in the Diocese of Richmond have been temporarily suspended.
Link to Bishop Knestout's letter
Call the office with any questions 434-812-2936.
Be sure to check your email for updates.
We use Flocknote to send emails and texts to our parishioners. Please complete the information below to join the list!
or text CROZET to 84576, or visit Crozet Catholic Community Flocknote page
Our Lady of the Rosary, Pray for Us.
---
We joyfully announce that at the Feast of the Presentation Mass on Sunday February 2, 2020, Bishop Barry Knestout gifted us with our name:
Our Lady of the Rosary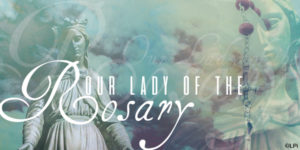 We look forward to the official decree and naming ceremony later this year.
---
Crozet Catholic Bulletin:
---
Employment Opportunity: Music Coordinator
Crozet Catholic Community seeks a part-time Music Coordinator.
Download PDF with details:
---
Mission Information:
Pastor: Monsignor Timothy Keeney
Assistant Priest: Rev. Joseph Mary Lukyamuzi
Office location: Blue Goose Building 1186 Crozet Avenue Crozet
Office mailing address: PO Box 74, Crozet VA 22932
Office phone number: 434-812-2936
Office email: CrozetCatholicOffice@gmail.com
Office (admin) hours: Monday & Tuesday 9:00 AM – 4:30 PM; Wednesday 9:00 Am-5:00 PM
Msgr. Keeney available Wednesdays 2:00 PM- 4:30 PM and by appointment
Administrative Assistant: Marianne Jackson

In 2017, we received recognition from the late Bishop Francis X. DiLorenzo as a mission congregation and are working toward becoming a new parish. 

For more information, go to the official  

Crozet Catholic Community Facebook page

.

We use Flocknote to send emails and texts to our parishioners. Please complete the information below to join the list!


or visit Crozet Catholic Community Flocknote page.
---
Parish Registration and Christian Formation program
 We are pleased to offer you Parish Registration and to have our own Christian Formation program.
2. Christian Formation Registration Form for religious education classes K-12.   Fees: $20 for one child, $30 for two, $40 for three or more.  There is no additional sacramental fee for those receiving their sacraments of First Reconciliation and Communion or Confirmation.  Should individual circumstances require it,  speak with Father Joseph Mary and the fee may be waived.
Our Kindergarten – grade 8 program continues to be home-based. We are grateful to the volunteers who have worked to make it possible for the grade level groups to meet together on a regular basis. We welcome more volunteers who are or are willing to be VIRTUS trained. With the volunteers and a time and place to meet, it would enable more students to meet in a grade level group. The Diocese requires two unrelated VIRTUS-trained adults for any group meeting.
Students in Kindergarten through grade 8 will be using Loyola Press FINDING GOD series. The grade 6 text focus is on the Old Testament, grade 7 focus is on Jesus, and grade 8 on Church.
Our high school students will be meeting monthly after Mass and Confirmation candidates will meet an additional two Sundays a month after Mass. We are very happy to have volunteers committed to lead both our Confirmation candidates and all our high school students.
Every family registering for Christian Formation for the first time MUST also fill out a Crozet Catholic Community mission/parish registration form.
All forms can be brought to our Crozet Mass and put into the collection basket or turned in at the information table. Please complete the registration form and include it with your fee in an envelope labeled CHRISTIAN FORMATION.  Checks should be made out to Holy Comforter with Crozet Mission CF on the subject line. 
---
Parking and Directions:
[When Masses resume] Sunday Mass at Field School:   1408 Crozet Ave, Crozet, VA 22932
Parking for this Mass is available at The Field School, and overflow can also park across the street at Crozet Elementary School.
[When Masses resume] Wednesday Weekday Evening Mass at Crozet Baptist Church: 5804 St. George Avenue, Crozet VA 22932. Please enter through the single door at the far end of the parking lot.
Directions & Map:
---
Crozet Catholic Community: Leadership Council Committees and Chairpersons
Leadership Chairperson: TBD
Worship: Julie Bowns
Finance: Alvin Ago
Building: Frank Cerrone
Stewardship: Nicole Amato
Music: TBD
Social Ministry: Ellie Kroeger
Parish Life: Lori Mohr Pedersen
Christian Formation: Regina Grammatico &  Denise Wilcox
RCIA: Dennis Hogberg
Communications: Betty Groth crozetcatholicnews@gmail.com
If you have a suggestion on how to improve the Mass at the Field School or strengthen the Catholic community of western Albemarle, please send your idea to crozetmass@gmail.com.
---
In the News:
Crozet to Get a Catholic Church (Crozet Gazette 1/6/2017)
Bishop DiLorenzo gives approval for establishment of Crozet Catholic Community (Catholic Virginian 1/30/2017)
---