Health Awareness Through the Church:
 Useful resource for addictions:
Addiction Resource – Drug & Alcohol Rehabilitation
---
Useful information about the Zika Virus:
Zika: The Basics of the Virus and How To Protect Against It (Centers for Disease Control)
Virginia Department of Health – Zika Virus updates and information
---
Retreat for Caregivers — Presentation by Donna Authers
Handouts: Fear Not Scriptures, What Can I Do To Help?, The Seven Fears of Dying, The Prayer of Abandonment
---
Good article about Christian Healing from Church Health
---
1. Ebola information Virginia Department of Health Website: http://www.vdh.virginia.gov/epidemiology/ebola/
2.  Flu information Virginia Department of Health website: http://www.vdh.virginia.gov/epidemiology/flu/
3.  How to be a Good Visitor – from Centara Healthcare
How to be a Good Visitor!
Visiting a friend, family member or faith community member in a healthcare facility? Take these
five steps make sure you don't spread infections:
1. Sanitize hands before and after visiting.
The soap and hand sanitizer in patient rooms are for everyone.
Wash or sanitize your hands when entering and leaving the room
of the person you are visiting to avoid bringing in and carrying
out germs. Insist that healthcare providers do the same before
caring for your loved one. Clean your hands after sneezing,
coughing, touching your eyes, nose, or mouth, after using the
restroom, and before and after eating or drinking. Cover your
cough or sneeze with your sleeve, and do not sit on patient beds
or handle their equipment. Read and follow any instructions
posted outside the patient's room.
2. Stay home if you are sick.
Do not visit the hospital if you are sick or have had any ill
symptoms within the last three days— including nausea,
vomiting, diarrhea, fever (or feeling feverish), an uncontrolled cough, or a rash.
3. Check first before you bring food, send flowers, or bring the kids.
While flowers, young visitors, and home-baked goodies spread cheer, they may not be allowed.
Always check first with the nurse on duty.
4. Follow special precautions, if necessary.
If the person you are visiting is on "isolation
precautions," talk to the nurse before entering the room to
find out what steps you will have to take, such as wearing
a mask or other protective clothing.
5. Don't contribute to the clutter.
Less clutter eases the critical job of cleaning hospital
rooms. Keep patient items off the floor and away from
waste containers.
And don't forget that infection prevention continues after the
patient has left the healthcare setting. Follow discharge
instructions and eliminate germs from the patient's environment
by using disinfectants, such as sprays and wipes, to clean hard
surfaces often.
Source and for more information visit www.cdc.gov
4. New Resources for Advances Directives for Catholics from Diocese of Richmond, to assist with end of life issues:
5. Perinatal hospice or palliative care is a program for families whose babies are diagnosed during pregnancy with a life limiting condition. If you or someone you know has received this devastating news, there are people who can help you through this difficult time. For information you can call Ann Kashatus, RNC at 704-281-6998.
6. Parishioner, Kathleen Olowin is the author of Angels In My Heart a book which offers support for parents grieving loss through miscarriage. She is also available for support for bereaved parents in the parish who have lost an infant through miscarriage/stillbirth/neonatal death. Kathleen may be reached at 434-975-3605.
Website for Angels in My Heart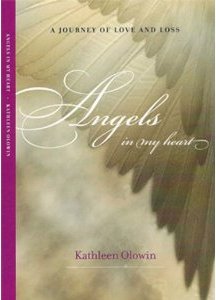 7. Hospice
Did you miss the great presentation about Hospice on October 4th with Dr. James Avery — the Executive Director of Hospice of the Piedmont?
Thanks to Tom Strassburg the presentation was video taped for you to view now:
Thanks to our Health Ministry for organizing this event.
Hospice of the Piedmont website
Hearing Loop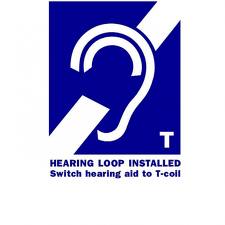 For those who have experienced difficulty hearing what is said at Mass, we have installed a hearing loop in two sections of our worship center.  You can ask our ushers about their locations and if you have any questions, please call parishioner Ray Haas at 978-4087.
Website about Hearing Loop technology
HEALTH MINISTRY
– Blood Pressure screenings provided after the 1:30 AM Mass, around 3pm. It will be held in the conference room.
– Looking for a way to serve in our community? Contact Sheila Herlihy at Sheila@incarnationparish.org or Sin Barreras at Sinbarrerascville@gmail.com
Health & Holiness Podcast (SQPN – Father Roderick Vonhogen)