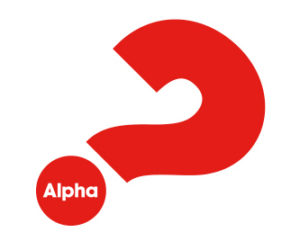 The Church of the Incarnation Alpha Course
In January 2020, Incarnation started a new Evangelization program called Alpha. The Alpha format provides an informal way to explore your feelings about life, God, and religion. It consists of a meal (not included during quarantine), a short video talk, and a small group conversation. It is 11 weeks long and includes a weekend (or 1 day) retreat.
What is Alpha? It is a program that invites people to personally encounter Jesus Christ and be transformed into His missionary disciples.
Here is a short video presentation about Alpha.
Alpha History:
Millions of people have tried Alpha in 169 countries, and it has been translated into 112 different languages.
Developed as a short course at HTB in London, UK, in 1990 Nicky Gumbel took over running Alpha and found that many people outside of the church wanted to explore the Christian faith. Alpha now runs in every part of the global church, including the Catholic Church, the Orthodox Church and all mainline Protestant denominations.
Alpha USA was birthed in the 1990's as a response to the way we saw the Holy Spirit using Alpha as a tool for American churches. Alpha USA exists to serve and support churches in making disciples of Jesus Christ, while we play our part in the re-evangelization of the nations and the transformation of society.
Email Al Reynolds with any questions or to sign up.