ESOL Classes
Since 2001, our parish began celebrating a weekly Spanish Mass and saw the number of Latino parishioners grow, so we have offered classes in ESOL (English for Speakers of Other Languages) at Incarnation off-and-on.  These classes occur on Wednesday evenings from 6:30 to 7:30 in room 22  Classes for the fall semester are underway, but we always accept new people!
We need both students and teachers to make this happen!  Our teachers generously offer their time and talent.  Very few of them have any sort of teaching experience, and most have no previous experience with ESOL.  However, their passion for helping others to learn the language and the culture while assimilating to life in the US and their commitment to their students enables their students to grow and progress.
Both the Incarnation teachers and students have commented on how much they benefit from crossing language and cultural differences and getting to know people from different backgrounds than themselves.  If you would like to get involved as part of our teaching team, or if you know of someone who would like to be a part of the classes, please contact Sheila Herlihy, our Coordinator of Justice & Charity, in the office (justiceandcharity@incarnationparish.org).
. . .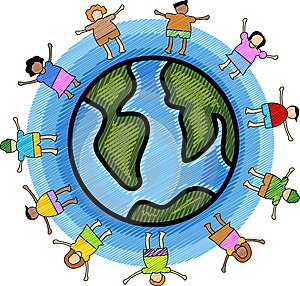 . . .