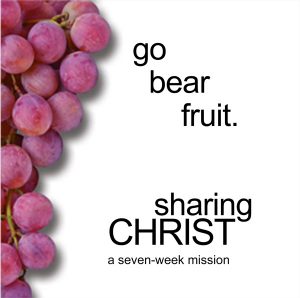 Sharing Christ is the third of three courses. A seven-week mission that trains Catholics to share Jesus Christ with others and invite them to be part of the Church.
"Evangelization is the mission of the Church, not just of a few, but my, your, our mission" – Pope Francis. The concept of actually sharing their faith scares a lot of Catholics. This course, and a strong relationship with Jesus, will go a long way towards eliminating that fear and making each of us an effective apostle.
Sharing Christ focuses on personal or friendship evangelization, sharing our relationship with Jesus in our daily encounters with people. The course helps to develop an attitude of the heart that moves us to be open to share the Good News we have experienced anytime and anywhere.
Our next Sharing Christ course will be in 2022.