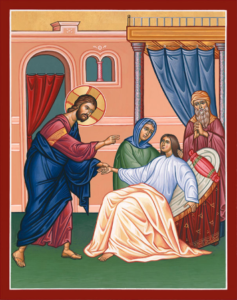 How is Incarnation responding?
In response to the global pandemic, our church is following the guidance of the Center for Disease Control and the Bishop of Richmond to limit social gatherings during this time of increased health precautions.  Therefore, all public Masses and meetings have been cancelled.  However, we are still committed to living our Catholic identity, building relationships, and caring for those in need.  To that end, we encourage people to participate in spiritual communion and support the church financially (online giving click here for both Electronic Fund Transfer and Text2Give).  We will have the Blessed Sacrament in a tabernacle in the Worship Center every weekday from 8:30 am to 8:00 pm (although no more than 10 people are allowed in the space at once), Saturdays from 8:30am to 5pm, and Sundays from 8:30am to 1pm, and again from 2:30pm to 5pm.  We will be online streaming daily and weekend Masses (link).  Priests are still available for the sacrament of confession, and for anointing of the sick.  The parish will also be responding to help those in need with a modified food pantry and financial assistance for parishioners.
What's cancelled?
All in-person meetings sponsored by the parish are cancelled.  This includes public Mass, Christian Formation classes, and in-person office services.  The bishop has provided a dispensation from Sunday Mass obligations for all the faithful of the diocese, although people are encouraged to participate in an act of spiritual communion (prayer here). We are moving many aspects of our parish online, and encourage you to connect with us over phone, email, and our parish Facebook page!
What's still going on?
Daily private Masses in both English and Spanish

Msgr Keeney and Fr Jaime will be celebrating Mass every day, and welcome you to join from home
Links to Mass are available here (parish Youtube channel)
Act of spiritual communion for when we are unable to receive the Eucharist (prayer here)

The Eucharist will be present in a tabernacle in the worship center every day

Monday through Friday from 8:30 am to 8:00 pm
Saturday from 8:30 am to 5:00 pm
Sunday from 8:30 am to 1:00 pm and again from 2:30 pm to 5:00 pm
No more than 10 people allowed in the worship center at a time
If you are interested in serving as a porter, please contact the office (434-973-4381 or office@incarnationparish.org)

Food ministry!

With a slightly modified schedule and system, we will be continuing food ministry every Sunday from 1:30 to 4:30pm.
Those who find themselves in need are welcome to come and receive (through the doorway at the end of the classroom hallway, if driving, between the two parking lots)
We welcome donations of food (in the donation bin in the Narthex, or outside the Food Ministry doors) and money (through the "Outreach" designation for your online giving
We need more volunteers to support this schedule (sign up with Sheila)

Emergency financial assistance

We know people are facing financial needs right now, especially as workplaces close or reduce hours.  We are committed to supporting the needs of our parishioners.  If you are not a parishioner, check out supportcville.com for available resources here locally.
If you are a parishioner in need, please call 434-465-2671
If you would like to support parishioners in need, please consider designating some of your online giving to "Outreach"

Religious education

Children's formation classes are happening through online portals. For up to date information click here. Contact Erica for questions
Adult formation classes (including RCIA/RICA) are happening…virtually! Click here for more information.
Adult formation study opportunities, through Formed (sign in here) and online talks from the parish

Daily confession

6:00pm-8:00pm Monday through Friday
Saturday 4:00pm-5:00pm
Sunday 12:30-1:00pm

Office support over phone and email
Prayer in homes
How long will this last?
We do not know how long these policies and restrictions will be in effect, and they will change in response to the evolving public health situation.  The current diocesan guidelines extend through sometime after Easter (April 12).  We are expecting the diocese to review and revise those guidelines before that date, and it is likely the restrictions will last longer.  We will keep you informed as we get more information!
Are there more resources I can access?
Yes there are!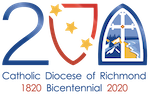 Prayer in the family
 Formation
Health guidelines